Our story
Step into a world of unique, comfortable, and timeless fashion with SCG_COLLECTIONS (previously known as SIMPLECOOLGIRL), a family-owned online store. We're passionate about fashion and committed to sharing it with you by curating looks that pay homage to the classic and funky styles of the 90s and 2000s. Our clothing is designed to make you feel confident and comfortable, no matter your age and your body shape. Our passion lies in timeless and charming clothing pieces that are not only stylish but also practical for everyday wear. We aspire to expand our collection and share our love for fashion with our customers.
We launched our store in May 2021, headquartered in Sydney, Australia, and we're thrilled to bring our vision to you. To ensure that we can provide the best possible service to our customers, we have a great team of family members in China who help us store stock and send orders. Therefore, your package may be prepared and dispatched by our small team in Sydney or our family members in China.
We uphold ethical and moral values in our store by partnering with ethical factories and private clothing manufacturers in Hangzhou, China. Our SCG MADE clothes are handcrafted and produced with the utmost care and diligence. We maintain close relationships with our collaborating factories and studios, having visited their environments and researched their staff welfare to ensure the production of our clothes meets our high standards.
Our commitment to the environment is reflected in the durability of all our SCG made items, designed to be used for a long time. We produce limited stock for each style based on demand and use eco-friendly packaging to reduce our environmental impact.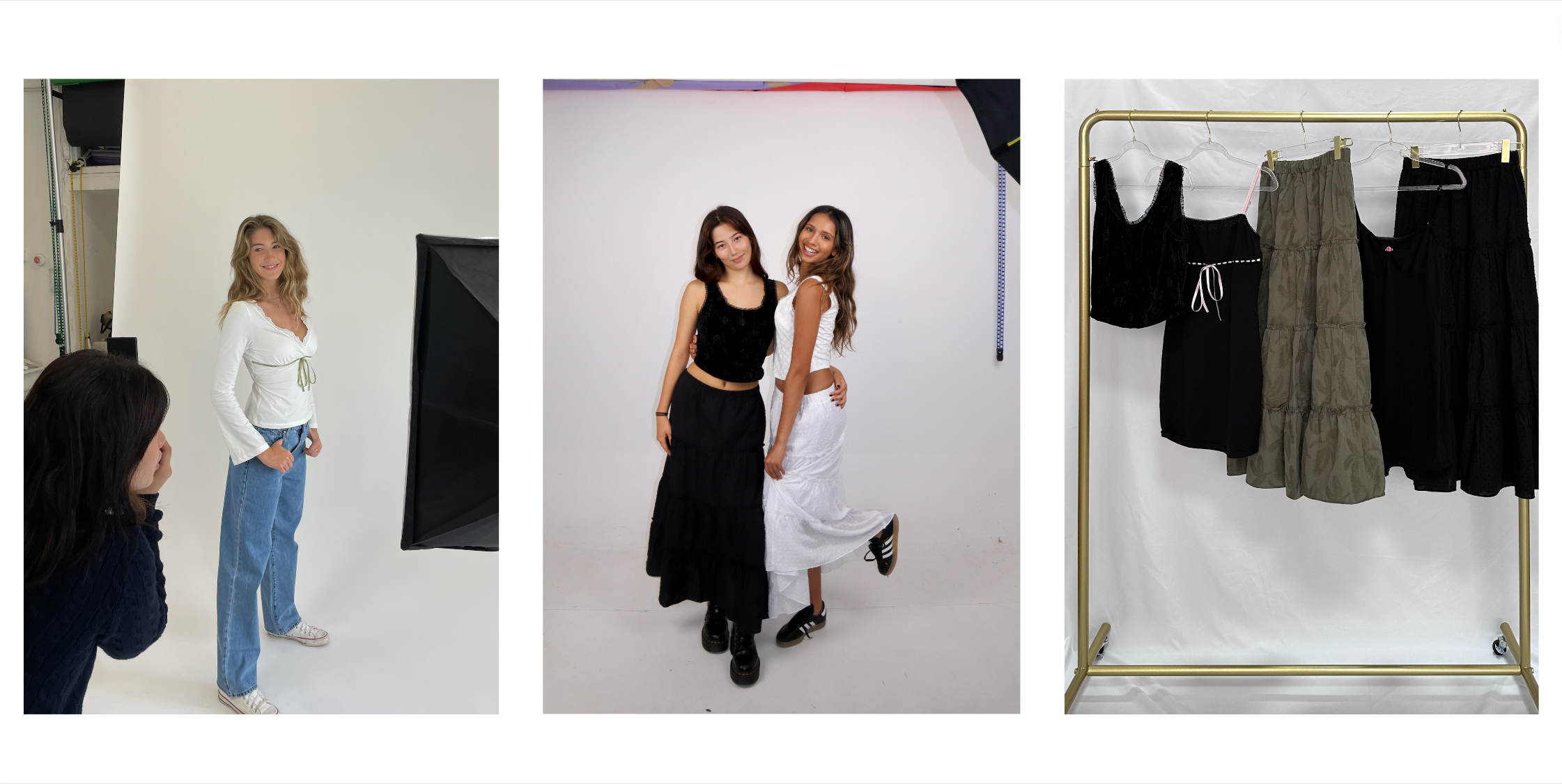 About SCG-made collection
At SCG, we strive to create premium, timeless pieces that are affordable for our customers. Our meticulous design process is infused with love and attention to detail, ensuring that each SCG-made product is crafted with care.
We want our customers to feel like they're receiving something unique and with great value when they purchase our SCG-made products, which is why we don't mass-produce them. Instead, we aim to create exclusive items that are worth more than their price. 
In the end of 2022, we took our commitment to our customers one step further by designing our own collection. We carefully handpicked the fabric for this collection, selecting materials that would produce durable products.
Our clothing factory and private clothing studio, recognized for producing high-end fashion, were responsible for bringing our designs to life. By prioritizing quality over quantity and maintaining strict quality control measures, we ensure that each SCG-made item sold lives up to our high standards.

Our current and future
At our store, we are always striving to improve ourselves and find new ways to provide our customers with the best possible experience and products. Despite being a small team, we take great care in producing and quality-checking each item to ensure that our customers receive products that meet their expectations.
Transparency is important to us, and we are continually working to build trust with our customers. We want our customers to be able to purchase from us without any concerns and know that they can rely on us for quality products and service.
To meet our customers' expectations, we carefully select the materials and factories that produce our clothes. Our goal is to create clothes that are suitable for everyone and make our customers feel comfortable wearing them.
We value our customers' feedback and opinions and are always eager to hear from them. By listening to our customers, we can continue to improve and provide even better products and service in the future.